When it gets closer to the end of the school year all I can think about is high school musical two
and all the books I want to read. Seriously the list gets longer and longer the closer summer gets.
I'm kind of odd when it comes to books and seasons. I read fantasy year round, contemporary and romance during the summer, and classics in the winter. I didn't make a plan or anything that's just what I'm in the mood for during those times. Odd but true.
I've narrowed the list down to nineteen books. I go back to school September fifth so I should be able to kill this... Hopefully.
The Star- Touched Queen by Roshani Chokshi. I met Roshani at a book event in Ashville and she was so sweet! And please it's a retelling we all know I was gonna read it eventually. RETELLINGS ARE EVERYTHING. UPDATE: Finished 3/5 STARS
The Unexpected Everything by Morgan Matson. It seems like the perfect summer read so it's going on the list. UPDATE; Finished 3/5 Stars
A Darker Shade of Magic by V. E. Schwab. UPDATE: Finished 5/5 STARS
A Gather of Shadows by V. E. Schwab. I'm reading this series with a friend this summer and the big theme of magic can't be ignored. UPDATE; Finished 4/5 Stars
Meet Me Here by Bryan Bliss. This seems like the perfect book for letting go of everyone's expectations and following your dreams. Excuse me while I read it.
The Rose and the Dagger by Renee Ahdieh. I started this but didn't finish it. Why? Because I don't want it to be over.
An Ember in The Ashes by Sabaa Tahir. Why have I waited so long to read this?!
Dreamology by Lucy Keating. Dream guy finding you in real life? Yes please. UPDATE: Finished 4/5 STARS
My Lady Jane by three fabulous ladies. Because it turns Lady Jane Grey's story into a comedy and I want to know how.
The Female of the Species by Mindy McGinnis. I'll need something dark to get me over all those lovey dovey feelings. UPDATE: Finished 3/5 Stars
The Winner's Kiss by Marie Rutkoski. WHY?? Why does this series have to end??
Down With the Shine by Kate Quinn. This book sounds so odd but I'm giving it a chance anyway
Unrivaled by Alyson Noel. Glam life not so glam with missing people and famous actors. Alright then.
Red Velvet Crush by Christina Meredith. Honestly this book sounds perfect for a quick read at the pool.
Sing by Vivi Greene. This seems like such a Taylor Swift read! Seriously check out the synopsis here
We Were Never Here by Jennifer Gilmore. I feel like I'm gonna cry but I'm gonna like it. UPDATE: Finished 3/5 STARS
The Creswell Plot by Eliza Wass. Secrets? Buried deep? Give it to me
Me Before You by Jojo Moyes. Am I the only one who hasn't read this? *Looks around* guess so
Dorothy Must Die by Danielle Paige. I'm not a big fan of Oz but this sounds pretty good. UPDATE: Finished 4/5 STARS
And that's it! I hope you guys have enjoyed this and are planning your summer full of reading like I am. If you're reading any of these books this summer let me know! Or if you have suggestions send them to me. I probably won't be doing much this summer besides reading. And swimming. And maybe dancing.
If you liked this post let me know!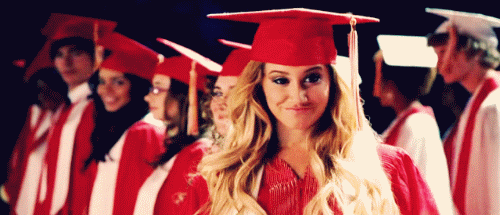 And one last gif because I can:
Oh Troy. My second grade crush. Still kind of crushing on him. I mean seriously SO CUTE.